Stay up to date! Subscribe to my newsletter
Tattoos, videogames and passion
I am a tattoo artist from the Netherlands who loves tattooing and illustrating. Incorporating my passion for video games, scifi and other nerdy things into my tattoo work is one of the most amazing things to do. I enjoy coming up with compositions and concepts for clients that are original, giving everyone their unique piece of art. If you are interested in my work be sure to check out my portfolio!
Have a great day, may the force be with you!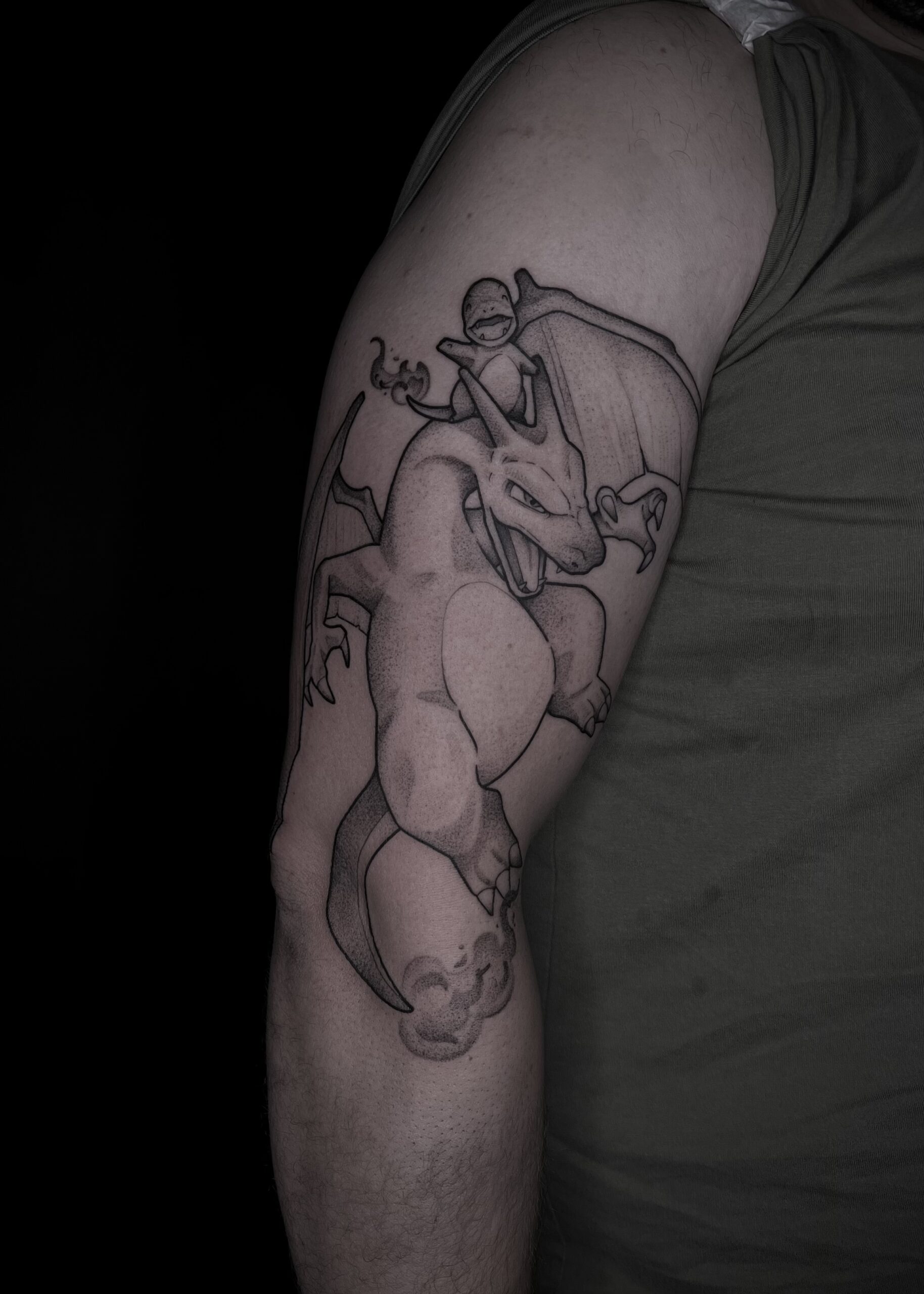 A good tattoo stands or falls with decent linework, so i always make sure the backbone of my tattoos are good linework and linecontrast. Readability is very important and a solid line base will make sure you can read the piece from across the room.
From video games to anime to movies and more. I love to incorporate these elements into making unique designs for my clients.
Frequently asked questions